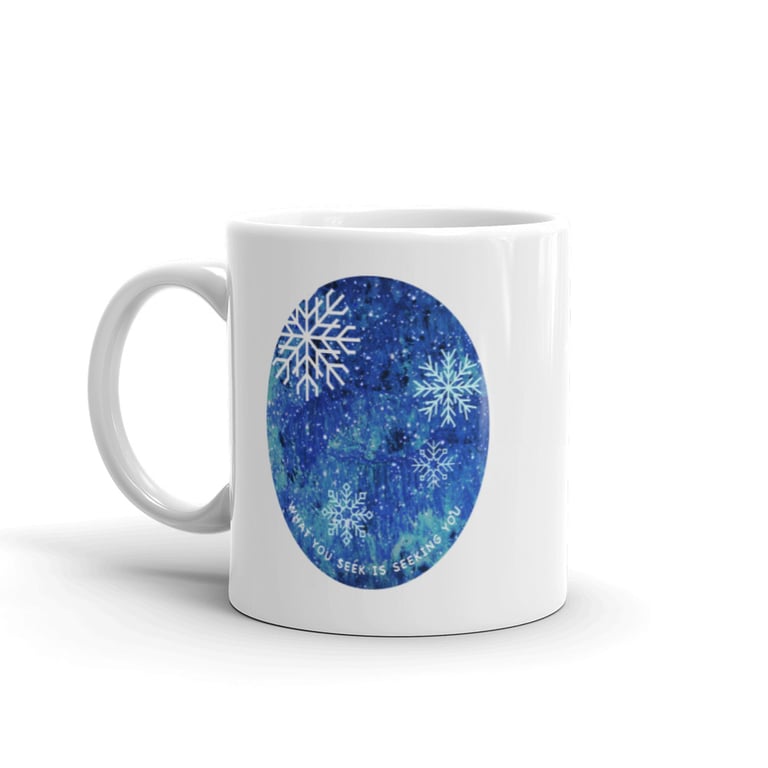 "What you seek is seeking you" is a famous quote by RUMI, the 13th-century Persian poet, scholar, and Sufi mystic.
Remember it every day on your favorite mug.
• Print will withstand the microwave and dishwasher.
• Ceramic
• White and glossy
• 11 ounces
Shipping amount "with others" is for each additional mug.